Defining Humane Endpoints and End-stage Illness
BACKGROUND
Animals used in biomedical research may at times display signs of pain or distress related to the experimental protocol. A balance must be achieved between minimization of pain and distress, which is mandated by moral and ethical obligation, the Animal Welfare Act, and Public Health Service Policy, and the need to obtain reliable, reproducible data. This is best achieved by the use of endpoints, or criteria used to define when an animal is to be removed from a study. Moribundity or death as an endpoint is strongly discouraged and requires sound scientific justification and IACUC approval. Rather, the use of clinical, behavioral, and physiological signs which may predict death or a moribund state are encouraged whenever possible. This requires knowledge of species-specific symptoms and the course of the disease condition. All studies must include humane endpoints.
Definitions
Experimental Endpoints - Endpoint of a study which occurs when the scientific aims and objectives have been reached (Guide p. 27).
Humane Endpoints - The point at which pain and distress in an experimental animal is prevented, terminated, or relieved (Guide, p 27).
Morbidity - A condition of being unhealthy or diseased.
Moribundity - A severely debilitated clinical state that precedes imminent death.
End-stage Illness - Signs of a debilitating physical state where death is imminent and treatment ineffectual.
IACUC Guidelines
Humane endpoints should be chosen to reduce pain and distress. These endpoints are study specific and should be formulated through discussion with the PI, IACUC, and veterinarian.
Examples of criteria that establish when the humane endpoint has been reached include:
Evaluation of five aspects of an animal's condition1. These include body weight, physical appearance, measureable clinical signs, unprovoked behavior and response to external stimuli.
Clinical observations used in cancer research and toxicological studies2. Parameters include changes in general appearance, skin, hair, eyes, nose, mouth and head, respiration, urine, feces and locomotion.
Body condition scoring3 (Figure 1)
Pain scoring (e.g. Grimace Scale) (Figure 2)
Specific examples of clinical signs used as endpoint criteria in some experiments include (See Table 1 and 2):
Weight loss (either rapid or chronic; meeting or exceeding 20% body weight of age matched controls); Body Condition Score <2/5.
Hypothermia: a decrease of 4 – 6 degrees C has correlated with impending death in several disease models4; body temperature monitoring can be accomplished using infrared scanners5 or implanted microchips.
Clinical conditions (rough hair coat, hunched posture, lethargy or recumbency, coughing, nasal/ocular discharge, labored breathing/respiratory distress) unresponsive to treatment.
Significant self-induced trauma.
Any condition which interferes with the ability to eat/drink or ambulate.
Tumor which exceeds 5-10% of the animal's body weight6 or is ulcerated.
a. Ulceration or necrosis of tumors may develop due to continuous abrasion of the tumor surface or if the tumor has outgrown its blood supply. However, certain tumor types (e.g. papillomas, or tumors of ductal origin) and some cell lines may be predisposed to ulceration. "When ulceration is characteristic of the tumor line, the aim should be to complete the experiment in the latent period before ulceration. As soon as a tumor has ulcerated, the growth pattern will alter, which may be sufficient grounds for terminating the experiment. Ulcerated or necrotic tissue may result in a continuous loss of body fluid and/or infection. When it is necessary to maintain an animal with an ulcerated tumor, both the status of the ulcerated tissues and the animal's overall condition must be assessed daily."7
Pain which cannot be managed with appropriate analgesics.
Protocols involving pain or distress that may lead to early euthanasia must clearly identify which criteria or clinical signs will be employed to ascertain that the endpoint has been reached and the animal(s) must be euthanized. Plans for monitoring and monitoring frequency must be included. Provisions for the animal's comfort and care prior to removal from study must be fully described; identify who will provide this care. These plans should be developed as a component of the veterinary consultation required during protocol preparation.
End-stage Illness Guidelines
The health and well-being of all research animals are monitored daily by DLAR staff. If an animal is found to demonstrate signs of morbidity the technical staff will consult the veterinarian for treatment recommendations. Veterinary orders for care must be followed. If an animal is found in a moribund state or has reached humane endpoints described in the approved protocol, euthanasia must be performed as soon as possible. Cases which animals are found to be in immediate danger of sudden death (not responsive, severe respiratory distress, laterally recumbent) the DLAR will euthanize if the laboratory is not immediately available, to avoid further distress.
| Signs of Morbidity | Signs of Moribundity |
| --- | --- |
| Hunched posture/sunken eyes                        | Impaired mobility |
| Weight loss (<20 %) | Inability to remain upright |
| Decreased body condition | Labored breathing/cyanosis |
| Decreased food intake | Weight loss >20%; BCS <2/5 |
| Ruffled hair coat/lack of grooming | Severe self-mutilation or injury |
| Diarrhea/constipation | Lack of response to external stimulus |
| Vomiting | Pain which cannot be managed with analgesics |
| Lameness or ataxia | Lethargy/lack of physical activity |
| Ulcerated tumors | Inability to reach food/water/ambulate normally |
| Ulcerated dermatitis/Skin lesions |   |
| Urinary output concerns |   |
| Dehydration |   |
Figure 1: Mouse Body Condition Score (BCS scales are available for other species by request)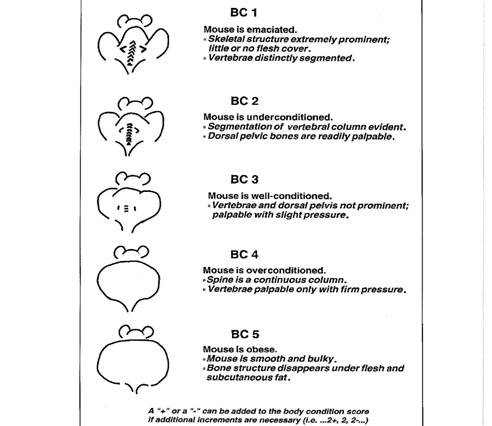 Figure 2. Mouse Grimace Scale (pain scales are available for other species by request)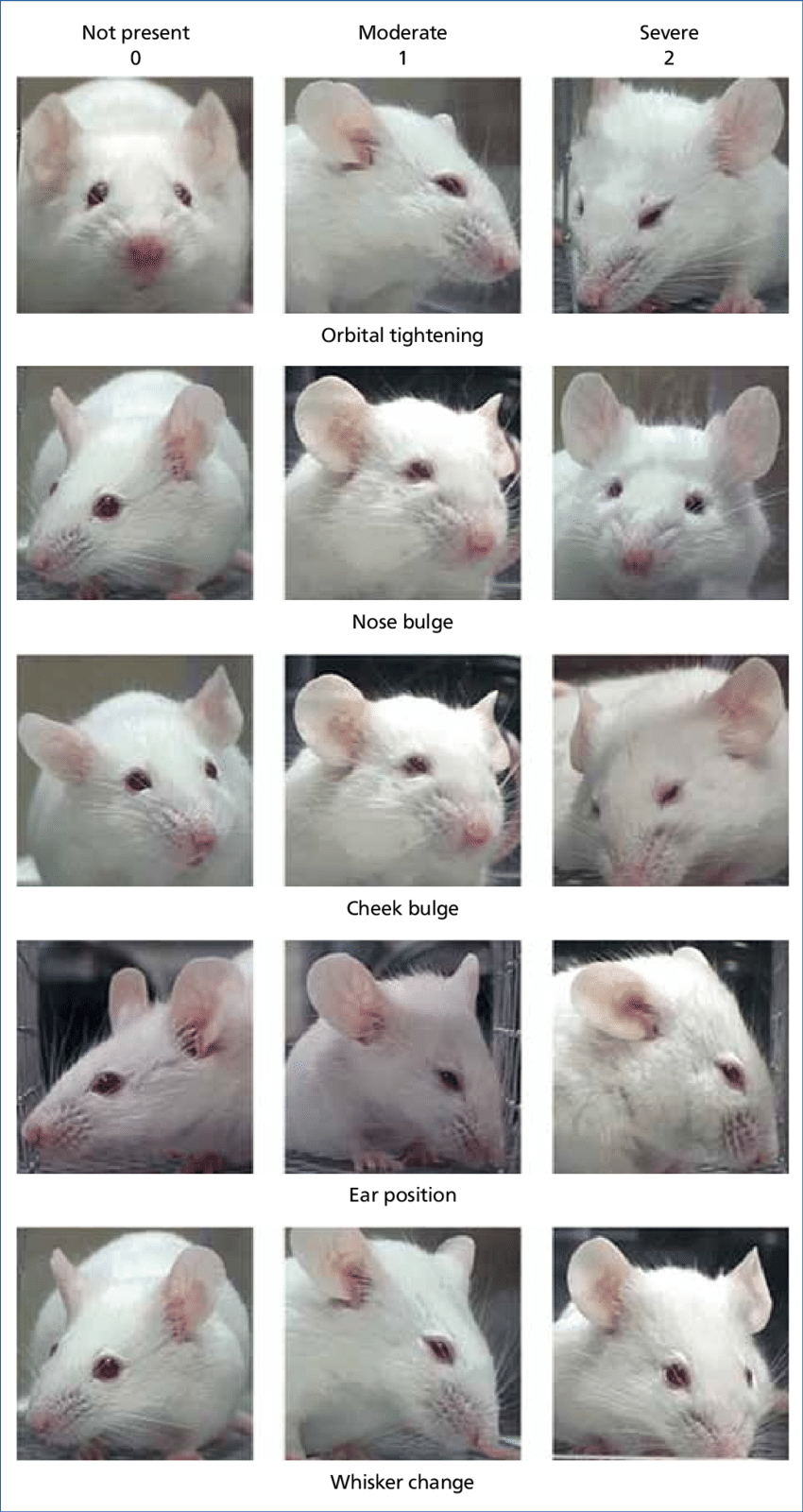 Table 1. Example Scoring Rubric for Humane Endpoint Assessment (A)8
Table 2. Example Scoring Rubric for Humane Endpoint Assessment (B)9
Scoring templates should be adapted to individual studies and based on the scientific needs and expected outcomes in the animal model.
References
Morton DB and Griffiths PHM (1985), Guidelines on the recognition of pain, distress, and discomfort in experimental animals and an hypothesis for assessment. Veterinary Record 116:431-43
Canadian Council on Animal Care (1998), Humane Endpoints in Animal Experiments for Biomedical Research, teaching, and testing. Ottowa, Canada.
Ullman-Cullere MH and Foltz CJ (1999) Body condition scoring: a rapid and accurate method for assessing health status of mice. Lab Anim SC 49:319-323.
 Kort WJ, Hekking-Weijma JM, TenKate MT, Sorm V, R. V. A microchip implant system as a method to determine body temperature of terminally ill rats and mice. Lab Animal. 1998;32:260 – 269.
Love JA, Booth CD, Boyd J. Remote temperature sensing for determining humane endpoints. In: 2nd World Congress on Alternatives and Animal Use in the Life Sciences. Utrecht, The Netherlands; 1996
United Kingdom Coordinating Committee on Cancer Research.  Guidelines for the welfare of animals in experimental neoplasia. London, UK; 1997.
Wallace J.  Humane Endpoints and Cancer Research.  ILAR Journal 2000; 41(2).
Shrum et al. BMC Research Notes 2014, 7:233
IACUC Guideline Humane Endpoints for Laboratory Animals, University of Pennsylvania
Approved: October 2008
Revisions Approved: 12/2012, 5/2018
Reviewed: 10/2017