Wayne State research team receives NIH grant to study the evolution of cholera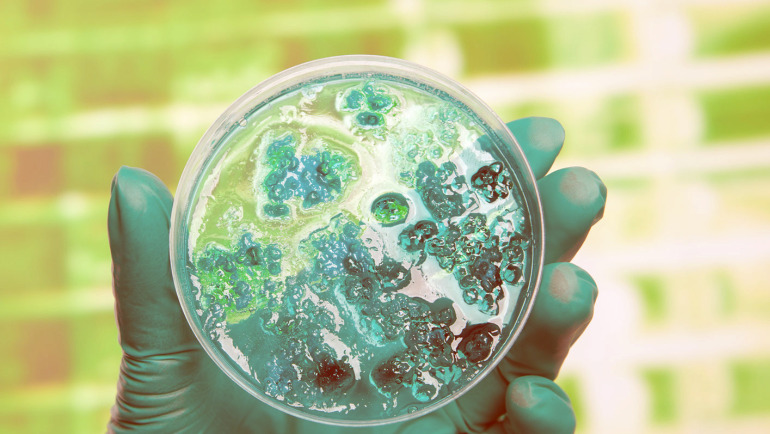 DETROIT – A team of researchers from Wayne State University has received a two-year, $414,860 grant from the National Institute of Allergy and Infectious Diseases of the National Institutes of Health to better understand the lifecycle of Vibrio cholerae (V. cholerae), how it contributes to pathogenesis in humans, and ultimately identify new strategies to combat the disease and its transmission.
Cholera is an infectious disease caused by eating food or drinking water contaminated with the bacterium Vibrio cholerae, which releases a toxin in the intestines that causes severe diarrhea. According to the World Health Organization, there are an estimated 3 to 5 million cases of cholera each year, with most outbreaks occurring outside of the United States in developing countries. Nearly 100,000 people die each year from the disease.
The grant, Biotype-specific evolution, will be led by Jeffrey H. Withey, Ph.D., professor of biochemistry, microbiology and immunology in the School of Medicine. Cholera can be caused by two different V. cholerae biotypes, classical and El Tor. According to Withey, over the past 60 years, classical biotype has essentially disappeared from the aquatic environment and as a cause of cholera for unknown reasons. V. cholerae in the environment is found in association with numerous vertebrate fish species.
"We propose to study zebrafish models for V. cholerae to investigate interactions between V. cholerae and natural aquatic hosts covering the entire infectious cycle," said Withey. "Our previous work found dramatic timeline differences in zebrafish colonization by classical and EI Tor biotypes, with classical being cleared within 72 hours of the disease versus El Tor colonizing for up to 14 days with high levels of bacterial replication. This suggests a major survival advantage for El Tor in the environment."
Withey and his team will work to characterize how V. cholerae has evolved to better survive in an aquatic environment, leading to cholera outbreaks.
"With the help of this funding from the NIH, we hope to achieve a new level of understanding of V. cholerae and its evolution over time in hopes to enable future research that will identify new therapeutic targets along with targets for environmental remediation," added Withey.
To learn more about this grant, visit https://reporter.nih.gov/search/vDvdYMvY50y7ao0947ZWRQ/project-details/10664177.
The project number for this National Institutes of Allergy and Infectious Diseases grant is R21AI171072.
About Wayne State University
Wayne State University is one of the nation's pre-eminent public research universities in an urban setting. Through its multidisciplinary approach to research and education, and its ongoing collaboration with government, industry and other institutions, the university seeks to enhance economic growth and improve the quality of life in the city of Detroit, state of Michigan and throughout the world. For more information about research at Wayne State University, visit research.wayne.edu.
Contact info
Julie O'Connor