WSU IRB membership
The WSU Institutional Review Board (IRB) is comprised of three committees that approve and monitor research with human participants. The IRB committees review the ethics of research studies to ensure that the rights and welfare of participants are protected. All studies must be conducted in accordance with federal regulations, institutional policies and state law. The WSU IRB reviews, provides human research protection oversight, and monitors all human participant research at Wayne State University, Detroit Medical Center, Barbara Ann Karmanos Cancer Institute, and the John D. Dingell Veterans Administration Medical Center.
WSU IRB membership lists
Individual IRB membership lists can be requested via email through Lana Streeter, Program Project Assistant, ao4851@wayne.edu.
WSU IRBs and its dedicated members
Each of the three WSU IRB Committees are comprised of volunteer members from WSU, affiliate institutions and the local community. Members serve a one-to-three year term. Each committee has a dedicated Chairperson and Vice Chairperson.
The three committees review different types of research:
WSU has one Social, Behavioral and Education IRB committee (B3) which reviews all social/behavioral/education and any non-medical research involving adults and/or children and social behavioral research conducted at the John D. Dingell VA.
WSU has two Medical IRB committees (M1 and MP2). These two committees review studies involving adults and/or children. The M1 IRB also reviews biomedical research conducted at the John D. Dingell VA
Interested in IRB membership?
The WSU IRB welcomes inquiries from individuals who are interested in learning more about becoming an IRB member. IRB members serve voluntarily, but must complete training requirements prior to being appointed to the IRB by the Vice President of Research. Individuals with specific qualifications or areas of expertise may also be sought per the current needs of the committees.
Scientist: An individual who has scientific training and/or works in one of the sciences and whose primary concerns as a committee member are in scientific areas and whose expertise is relevant to one or more areas of research that are reviewed by the IRB.
Unaffiliated Member:  An individual who is a scientist or nonscientist and is not affiliated with the University or any of its affiliates and whose immediate family does not have a University affiliation
Community Members Needed: 
An IRB community member is an individual (scientist or nonscientist) who serves as an IRB committee member whose primary concerns and membership interests and input reflect those of the population base from which research participants are drawn. 
The WSU IRB is currently seeking indivdiuals that can serve as a non-scientist and non-affiliate members.  The individual would serve as a full member and/or as an alernate member.
To learn more about IRB membership and how to be considered for membership, please contact:
Amanda C. Jointer
IRB Operations Manager 
313-577-5175
email: areese@wayne.edu 
Indivduals will need to provide a CV or resume. Please email your CV or resume to areese@wayne.edu.     
IRB Membership Education Videos
How IRBs Protect Human Research Participants?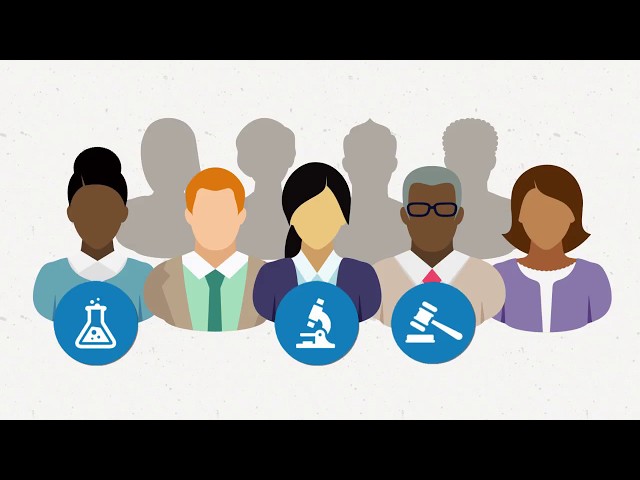 Membership Requirements of Institutional Review Boards (IRB)